MicroSurveys™
MicroSurveys™ are the intelligent way to capture feedback across all channels, in the moments that work for your customers.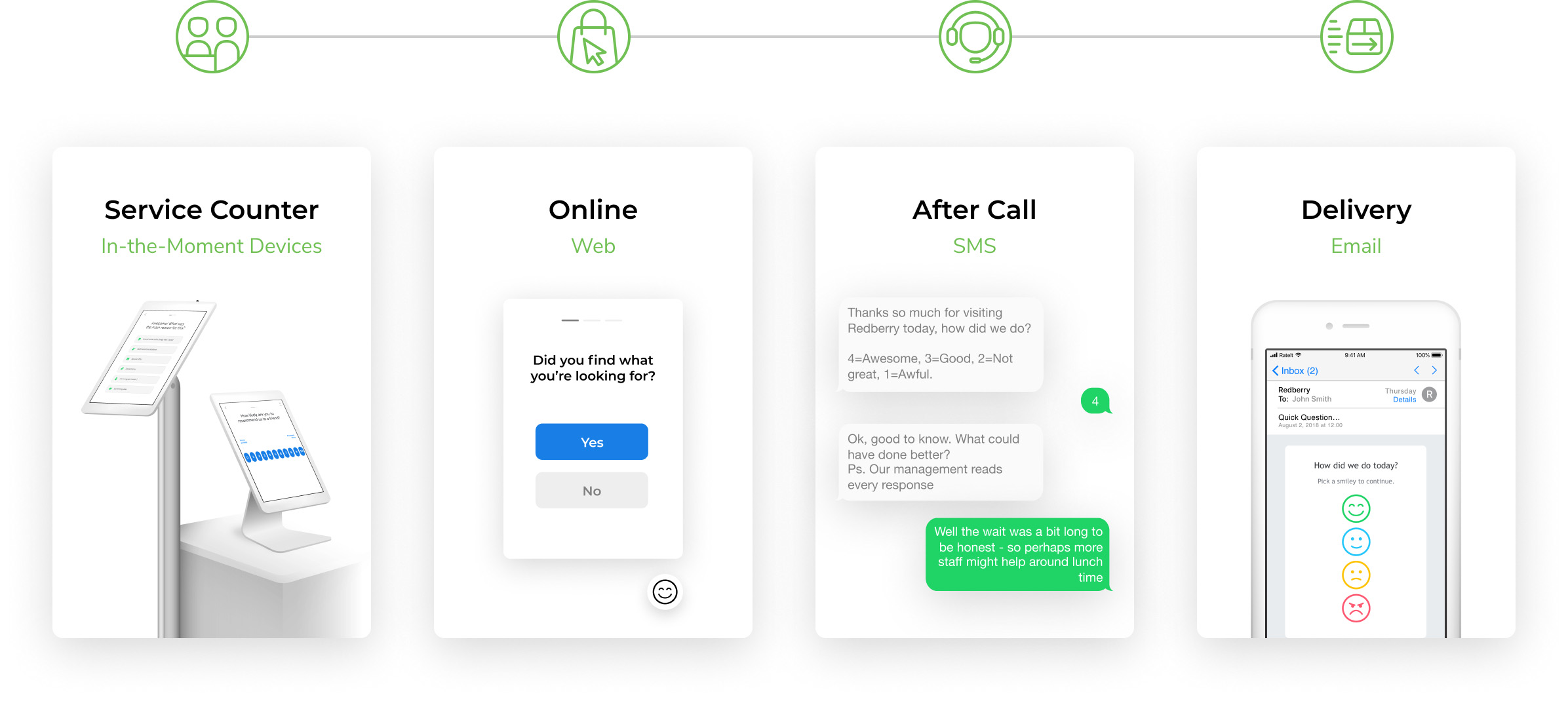 MicroSurveys™ drive revenue growth
What if you could ask questions that help you decide what types of products customers want? RateIt allows you to customise the surveys so you can get answers that help you really move the metrics that matter.
Discover themes in your data
We also highlight interesting themes that appear in your customer feedback, allowing you to act on trends that need to be addressed.
Capture NPS data
NPS trends allow you to ensure your customer experience is heading in the right direction.